These days, you can't go to a health food store without coming across cooking oils, smoothies, or teas that contain turmeric, a spice derived from a plant related to ginger. Turmeric has been used for millennia in traditional medicine for chronic conditions, including breathing problems, rheumatism, pain, and fatigue. Curcumin, an active compound found in turmeric, has been touted for its anti-inflammatory properties.


But the excitement over the age-old spice may be a bit premature. While there's been some research looking at curcumin and its potential role in fighting inflammation in inflammatory bowel disease (IBD), the majority of studies have been strictly done in animals. It's difficult to translate these findings to humans because our bodies work differently from other mammals. Plus, in humans, curcumin taken orally is poorly absorbed and rapidly metabolized and eliminated so its effectiveness can be limited, according to a study published in Clinical Cancer Research.

There also isn't enough evidence that shows curcumin helps IBD, says Stacy Cavagnaro, RD, an advanced practice clinical dietitian at the Cleveland Clinic IBD patient-centered medical home. "We just don't have sufficient data, but there's enough that it's promising."

There have been small studies to suggest that with medication, curcumin can benefit people with mild to moderate ulcerative colitis (UC).

In a small clinical study published in the journal Clinical Gastroenterology & Hepatology, patients taking mesalamine and 3,000 milligrams (mg) of curcumin capsules achieved remission faster and recovered more quickly than those taking mesalamine and a placebo.


In another study, published in Clinical Gastroenterology & Hepatology, researchers found that among people with UC in remission, those who took curcumin had a lower relapse rate than those who took a placebo.

"Only 4 percent of patients taking 2 grams per day of curcumin relapsed over six months compared with 18 percent of patients taking placebo," explains Alan Moss, MD, an associate professor of medicine at Harvard Medical School in Boston, who coauthored a later review published in the Cochrane Database of Systematic Reviews, which investigated research looking at curcumin and UC.

But because the earlier study included only 89 patients, "this difference was not statistically significant," he says.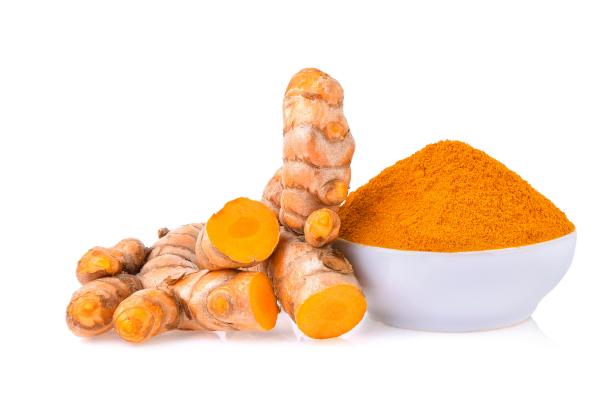 Another study, published in May 2017 in the World Journal of Gastrointestinal Pharmacology and Therapeutics, found 450 mg per day curcumin was not effective in inducing remission in patients with mild to moderate UC.

While some of the research may look promising, what's required are larger, randomized trials to confirm any possible benefits of curcumin
CONCLUSION: .

Still, experts like Linda Antinoro, RD, at Brigham and Women's Hospital in Boston, who works with patients with IBD, thinks it's a tool that can help people with mild to moderate symptoms. "More and more doctors are putting turmeric in their repertoire to help treat ulcerative colitis," she says.
Looking for a perfect companion for your daily lifestyle? Check out Vahana Health now and be Healthy today! Find out more: https://vahanahealth.com/products/turmeric-latte-blend