Hemoglobin, an iron-rich protein, is an essential component for living a healthy life. When the body lacks enough healthy red blood cells or hemoglobin, it leads to a health condition known as anemia. Anemia is associated with shortness of breath, fatigue, headaches, poor appetite, rapid heartbeat and dizziness. In order to deal with such a health condition, it is imperative to improve the Hemoglobin  in the body. You can do so by adding beetroot juice to your diet. Beetroot juice is loaded with the goodness of iron, minerals and vitamins. This wonder veggie is highly useful for people suffering from anemia. According to Ayurvedic Expert, Dr. Ashutosh Gautam, "The juice of Beetroot is an excellent source of iron and vitamin C, which is considered good for anemia. Whereas, beetroot leaves are useful for spleen and liver diseases. It is understood to have cleansing and diuretic action."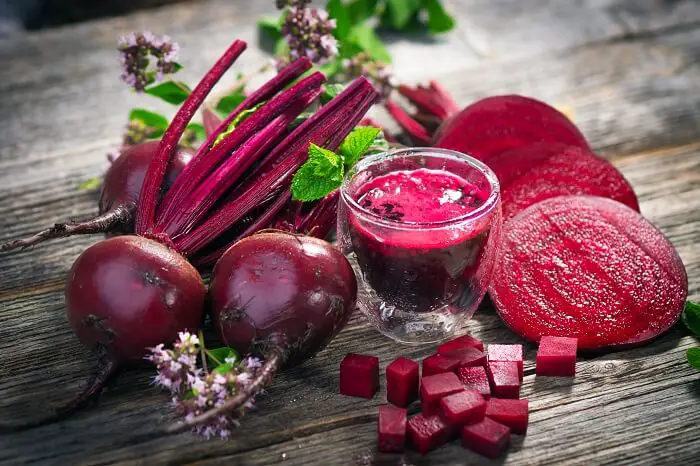 Beetroot helps in repairing and reactivating the red blood cells in the body, which further increases the supply of oxygen to all parts of the body. One of the best ways to consume beetroot for anemia is to have it in the form of juice. Beetroot juice is a healthy potion that can do wonders for your overall health. According to Delhi-based Nutritionist, Dr. Simran Saini, Beetroot make a lovely pair and this combo is quite beneficial for those suffering from anemia as it helps in increasing the iron levels naturally." You can also add in tangy oranges to it as it will help you get a double dose of vitamin C.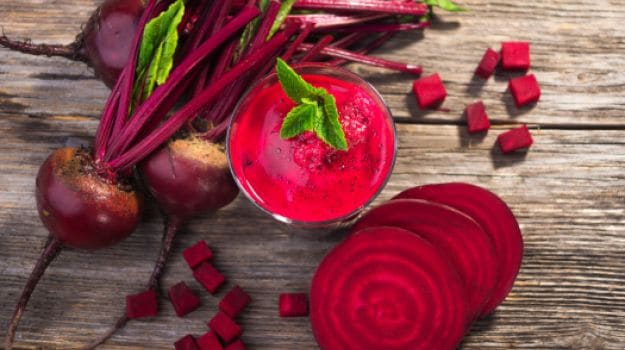 How to consume?
Raw: Wash, peel and cut one beetroot into pieces and add it to your salad and munch on it. Remember to chew it properly before swallowing to aid digestion. If you are suffering from anaemia or have borderline haemoglobin levels, try and have one cup of beetroot every day (apart from other salad veggies) to reap its benefits.
Boiled: If raw beetroot doesn t appeal to your taste then boil them, chop into pieces, add a dash of salt and squeeze half a lemon into it. It will make for a healthy mid-afternoon snack while helping you up your blood count. You can also add the boiled beetroots to a preparation of mixed vegetables and enjoy them.
Juice: Beetroot juice is thought to be an excellent natural remedy for anaemia. Because the vegetable has a natural sweetness to it, you can have it without adding any preservatives or sugar. Take two to three medium sized beetroots and wash them thoroughly. Next, peel and dice them and put them in a blender and blend at high speed. Pour the entire juice in a glass and drink it without adding any preservatives. To make this juice healthier, you can also add carrots, apples or other fruits and vegetables of your choice and try new variations. 
Looking for a perfect companion for your daily lifestyle? Check out Vahana Health now and be Healthy today! Find out more: https://vahanahealth.com/products/caffeine-free-latte